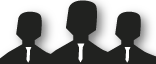 We bring the business to you.
A Partnership
Docketly could not operate without your experience and participation. We expect quality representation, detailed and timely hearing results, involvement in our hearing selection system and your feedback. If we can assist you, do not hesitate to contact us. If you have an idea on how Docketly can improve our services to our clients and our attorneys, we will respond rapidly and implement your suggestions.
Our Promise to You
Our attorneys will always have the most up-to-date information concerning every hearing assignment they select and Docketly will continue to develop newer technology to make your schedule more manageable. Best of all, you will receive fair compensation and Docketly will pay you on time.
If you are an attorney who would like to review and select hearings for appearances, please click the button below.
Frequently Asked Questions
A:
We review your attorney packet to ensure relevant experience. We make sure your license is in good standing with no discipline history and you are located in a geographic area in which we have an immediate attorney network need.
A:
We handle all the billing and accounts payable. You will receive a check from us at the end of the month following the hearing. You do not need to bill the attorney of record for your appearance.
A:
Generally, no. The attorney of record has already submitted all motions, pleadings and their briefs to the Court. For the most part, these hearings require a quick review of the documents and a very short time at court, usually off the record.
A:
For the most part, we don't know your availability. You choose the hearings that are appropriate given your schedule. However, once you select a hearing, our system will reserve future hearings set in the same court on the same day so as to maximize your earnings and efficiency.
A:
The short answer is yes. However, you being accepted into the network is not predicated on you obtaining private professional liability insurance. It is always smart to protect yourself with your own insurance policy.
A:
Our service is directed, mainly, to large, high volume collection law firms. For the most part, these firms require local counsel at judgment hearings (motion for default judgment, summary judgment and judgment on the pleadings), small claims initial hearings, and post-judgment collection hearings (wage garnishment, bank holds, debtor's exams.)
A:
You will indicate which counties you are interested in. We will then send you email when opportunities are available.
A:
Using our web site or mobile app for iPhone and/or Android, you can select the hearing for coverage.