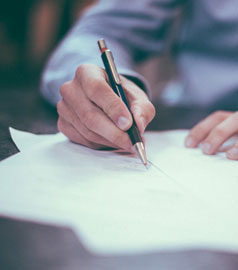 The long, hot days of summer are here and we hope you're enjoying it. 
Here are a few news bits to help make your life with LCC the best it can be:
Court Locations – There are A LOT of courts out there. We are adding them to our system constantly. When you post a hearing, please select the correct one from the drop down box. If you don't see the specific court, select "Other" and put in the specific name of the court and we will add it for you. If you know the department or room for the hearing (when applicable), please add that to the special instructions. We want to make sure the covering attorneys know exactly where to go, so they are present and on time for your hearings.
​
​
Quarterly Business Reviews – We try to meet with our clients regularly and one of the ways we do that is through QBRs where we review best practices, features you use, features you don't use (and may not know about), get feedback from you on how we may improve our services for you, and look for ways to increase your growth and profits. If you're a client with us and would like to schedule a QBR with us, please contact us. If you're not yet a client of ours, then what are you waiting for? Sign up now to have us cover hearings for you.
MTTP (Mean Time To Post) – A great way to maximize your hearing outcome and effectiveness is to post them with us as early as possible. We certainly enjoy the challenge of last minute postings and hustle to get them covered but when you post your hearings earlier, it: 1) Locks in an attorney faster, so you don't have to stress over an uncovered hearing. 2) Gives the covering attorney time to review the case and supporting documents, so you have a better chance for a positive outcome. 3) Increases chances for cross client bundling discounts to occur (where we combined your hearing with other clients' hearings in the same location and time). So, post early and save money in the long run!
Are You Compliance Confident? – We have heard directly from covering attorneys without malpractice insurance, whom we've turned down to cover certain hearings that require insurance, that they have been hired through other vendors to cover for clients who have mandatory insurance requirements. One of our core values is transparency and that's why we diligently verify and maintain all required compliance documentation. No uninsured attorney can cover hearings requiring insurance through us (think BofA as an example client) and you (our client) have complete access to all those compliance documents for audits. So, if you're using another vendor or going direct, please make sure to ask for that proof from them, too. The last thing you (or we) want is for you to get "dinged" by a large client or lose business from them.
Feedback for LCC – We review and take every feedback response we receive very seriously. Neutral or Negative feedback hurts! Before you leave neutral or negative feedback, all we ask is that you reach out to us to correct whatever issue or thing is causing you strife and give us a chance to turn that frown upside-down, so you can leave us a happy face!
​
​
Have a great week!
Tim Long – Director, Operations