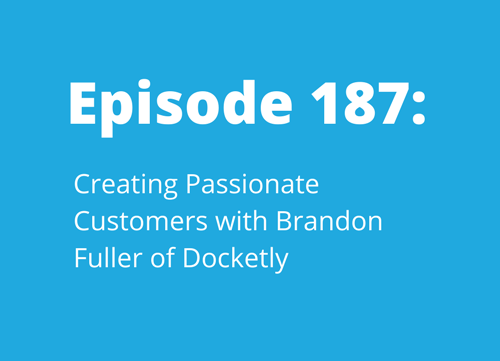 Brandon Fuller is a software engineer with an entrepreneurial spirit. Prior to Docketly, Brandon worked in the communications and collaboration market on industry-first products like Latitude MeetingPlace, Cisco WebEx, Cisco TelePresence, and BlueJeans video conferencing. In his current role, he is responsible for defining the Docketly's vision and for leading the team to continued growth and success. Docketly was recognized as the #204 fastest-growing private company by Inc. magazine. Brandon's daily objectives entail the technical leadership of Docketly's service, building a great team and company culture, and providing Docketly's customers with an amazing experience. – Avocet Communications
Listen And Learn:
Strategies to commoditize and build a technology platform.
Why change simply for the sake of change is often a good thing.
How taking an earned marketing approach has helped build referrals.
Why he never wants a neutral customer.
How he creates a fun and challenging work environment.