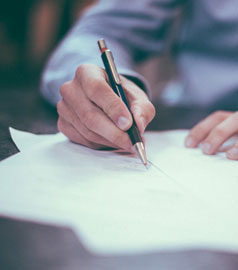 FOR IMMEDIATE RELEASE: November 15, 2017
Tim Long
Docketly
(800) 910-1492
tim@docketly.com
Get Ready to Save on Appearance Counsel
Longmont, Colorado: ABC Legal (Seattle, Washington), a technology leader in court filing and service of process for law firms, government institutions, and corporate legal has acquired Local Counsel Collective, to form Docketly, the innovative leader in appearance counsel services for law firms. The partnership leverages ABC Legal's robust resources to propel Docketly's ability to expand and enhance service and value to its clients.
Brandon Fuller, CEO of Docketly stated, "We've enjoyed substantial annual growth over the last seven years, landing us on Inc. Magazine's list of fastest growing private companies and this deal will substantially speed up that growth ten-fold. From the moment ABC Legal approached us, we recognized their standards and commitment to high quality service matched our core values perfectly. It's an incredibly exciting time in our company's history for both our employees and clients." Steve Carrigan, CEO of ABC Legal stated, "Like Amazon, we are a Seattle company, and we are running their playbook. Think ABC Prime.  Convenience, speed of delivery, lower prices."
What does this mean for law firms?:
Lower prices. Docketly bundles hearings together across multiple law firms for greater savings!

Comprehensive coverage. every court, every hearing, everywhere

One vendor. One audit, one EDI, one team, one vision, one partner.
About Docketly: A branch of ABC Legal, Docketly docketly.com  (formerly Local Counsel Collective), founded in 2010 and headquartered in Longmont, Colorado is an appearance counsel company providing attorney "stand-in" services to collection law firms for simple collection proceedings.