PREPARED. PROFESSIONAL. PUNCTUAL.

Hire BETTER Appearance Attorneys.
TODAY.
When an appearance attorney covers your hearing,
Docketly will give you access to their information. This includes their
compliance documents and performance data.
Compliance
Background Check
Automated Good Standing
Malpractice Insurance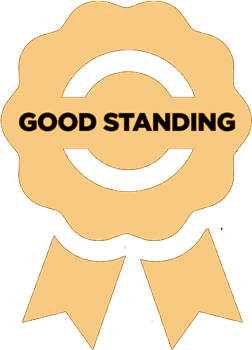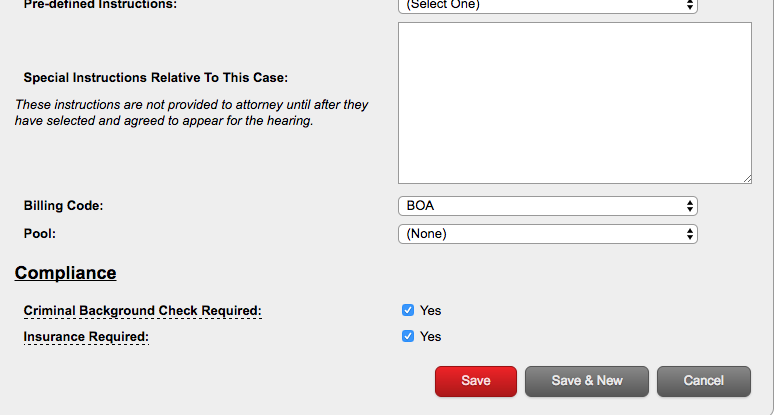 Docketly provides background checks for the appearance attorneys and all of the employees. These checks look for financial crimes in the last 7 years ( or further where state law allows).
The background checks are automatically renewed every year.
You can choose to work only with attorneys who passed the background check. The choice is available for all your hearings or for individual hearings only.
Our system automatically uploads the bar directory information for each attorney. Our dedicated team verifies the data.
You can view all the documents. The Docketly system allows you to filter out attorneys with disciplinary history.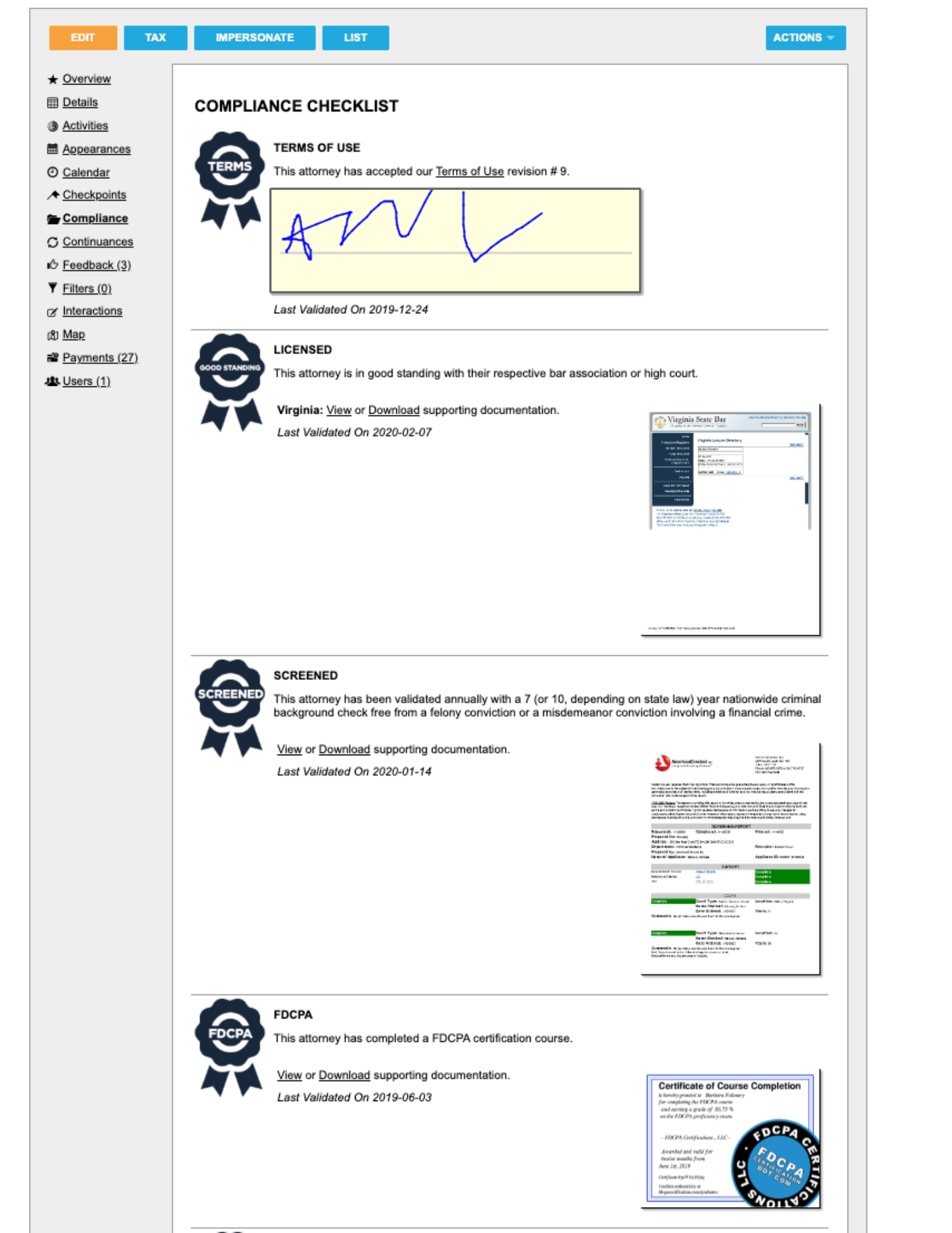 Docketly provides an umbrella policy for all in-network appearance attorneys. This simplifies the audit process and offers additional peace of mind to you and your clients.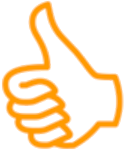 We offer customizable compliance solutions. Schedule a demo today to find out more.
Active Performance Monitoring
Attorney Performance Team
Gamification
Attorney Performance Metrics
Attorney Performance Team
Our dedicated team constantly monitors and assesses each attorney's performance. Using the Agile methodology, we are continuously improving our attorney network performance.
In the rare instance when an attorney doesn't perform to standard, the Performance Team actively investigates and remedies the situation.
Our system automatically tracks attorney interactions and assigns points. Attorneys can gain or lose points based on their performance. For example, if you like their report, attorneys gain points.
The attorneys with the most points are offered the most hearings. The system notifies them first. This means that your hearings get covered by the best attorneys available.
Attorney Performance Metrics
Aside from the point system, we measure attorneys' performance in other ways. Mean Time to Report, for example, will allow you to see how quickly attorneys fill out their reports. As a client, you have full access to attorney performance data before they appear on your behalf.
While the automation allows us to manage a large attorney network with ease, we don't forget the human touch. Our team constantly analyzes data and rewards superior performance.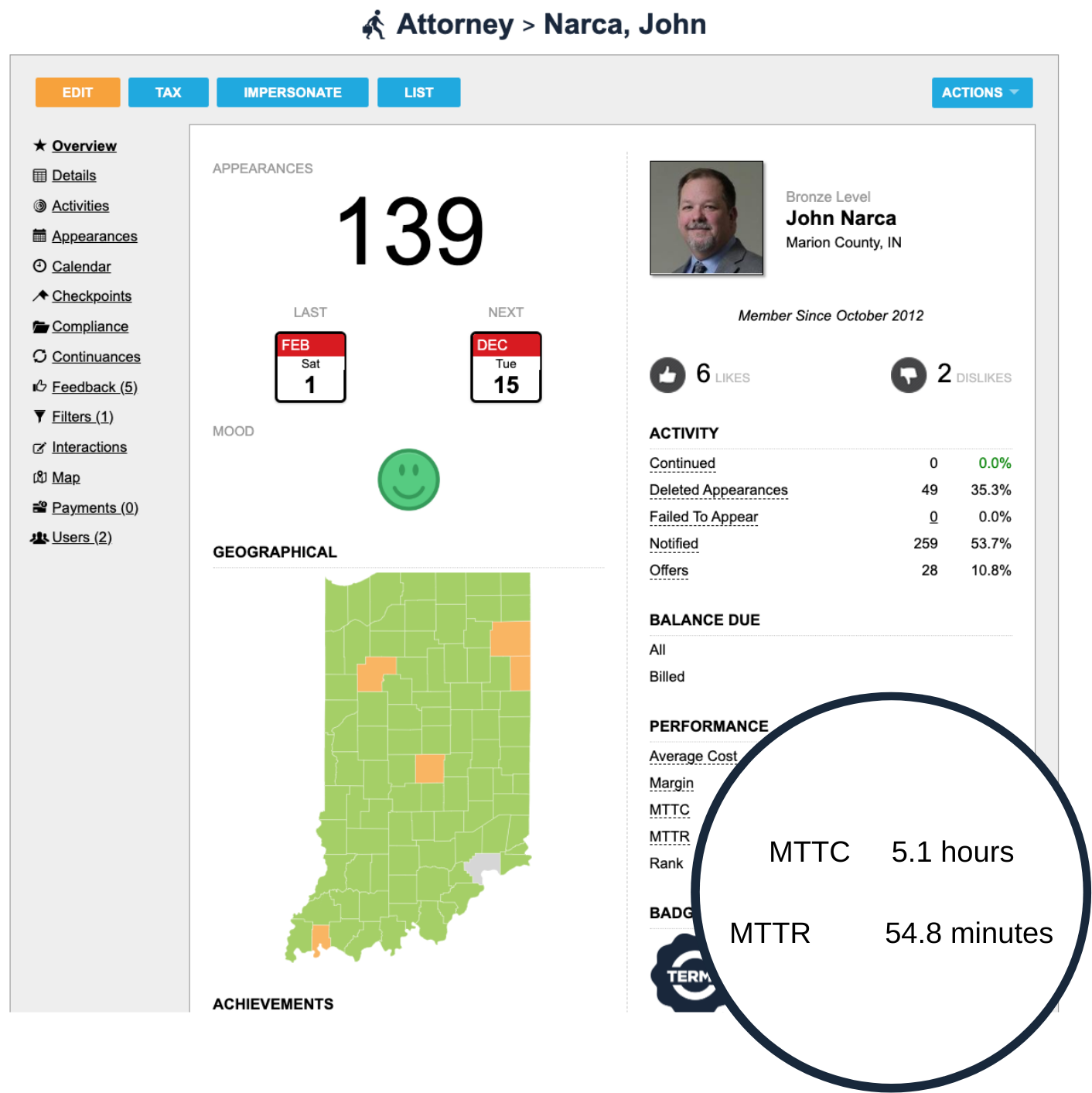 Learn how to build a custom atorney network with Docketly.
The Docketly 3 Tier System
High-Dollar Hearings = Most Experienced Attorneys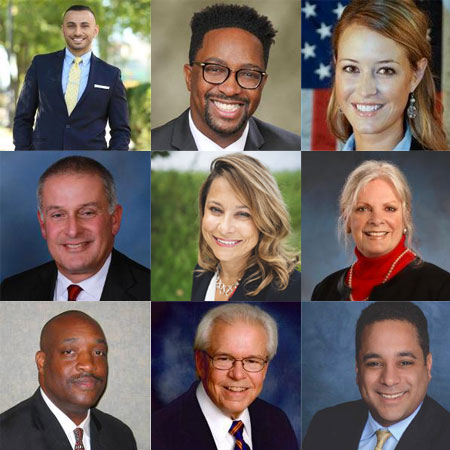 The Docketly 3 Tier System
The tier system allows us to match your hearings with attorneys who have an appropriate experience level. We place attorneys in three tiers based on collection law and litigation experience. Foreclosure hearings have a separate tiering system. Each attorney is vetted and a tier is assigned before they can cover a hearing.
Attorneys can move up as they accrue experience and training.
High-Dollar Hearings = Most Experienced Attorneys
At Docketly, only the highest-tiered attorneys appear at the most complex hearings. We interview attorneys and analyze their performance data and past experience before moving them to the top tier.
Get the right attorney, for the right price, every time.
Training: What Docketly Provides Attorneys
FDCPA Certification Program
Learning Management System
Customized Training Plans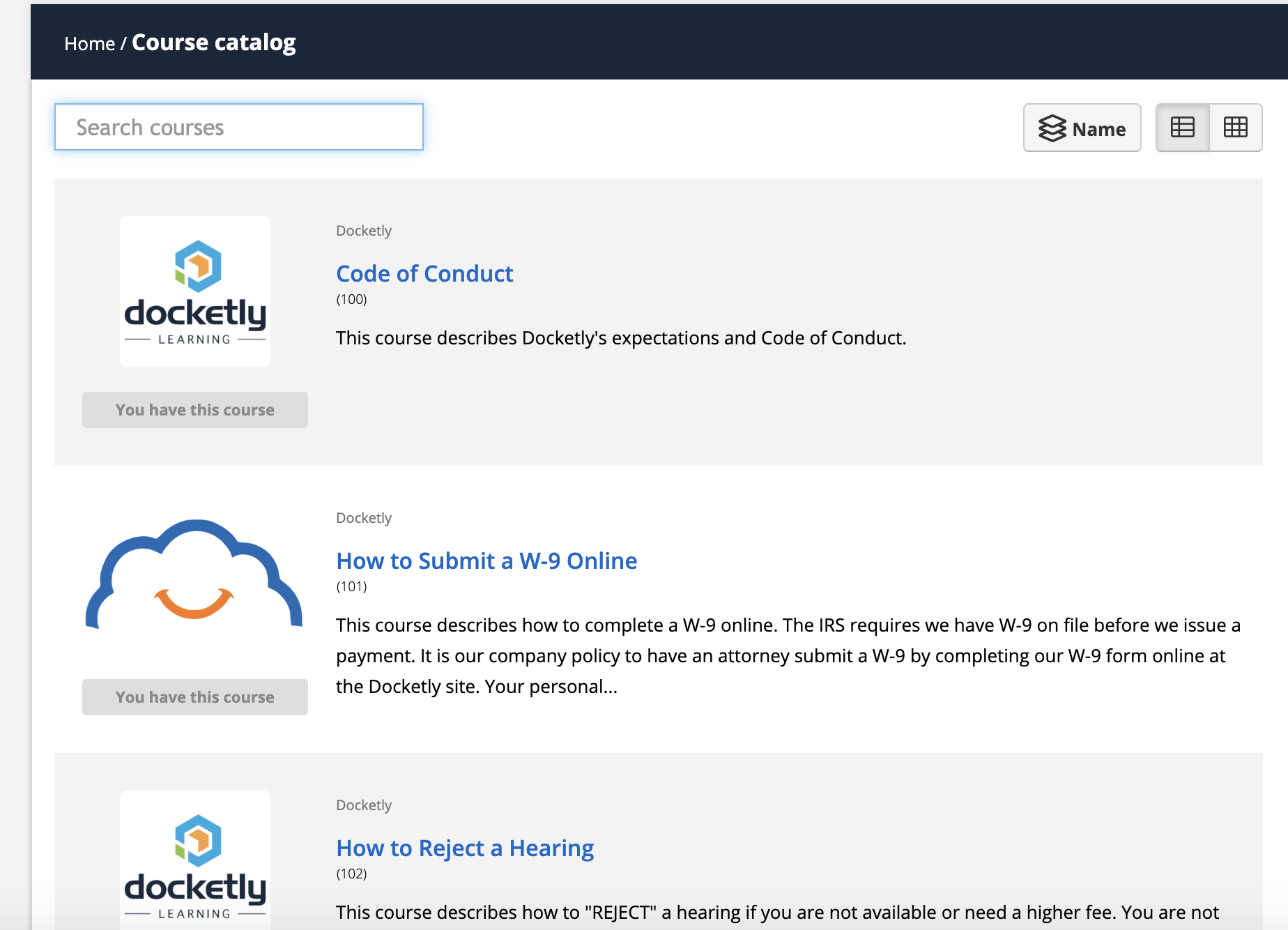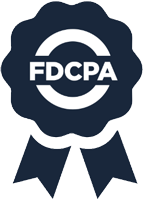 FDCPA Certification Program
Our FDCPA program was created in conjunction with a leading training provider. The attorneys go through a comprehensive, 11-part course that covers all facets of the FDCPA.
Attorneys can earn up to 4 CLE Credits for a low fee and get more opportunities to appear at hearings. Certified attorneys have this badge on their profile page.
Learning Management System
Docketly's Learning Management System, or LMS, contains a set of courses our attorneys can take to ensure they are prepared, punctual, and professional.
Using advanced technology, we can track course performance and instantly step in to provide remediation should it be required. We can also create new courses (and modify existing ones) to keep up with case law and regulatory changes.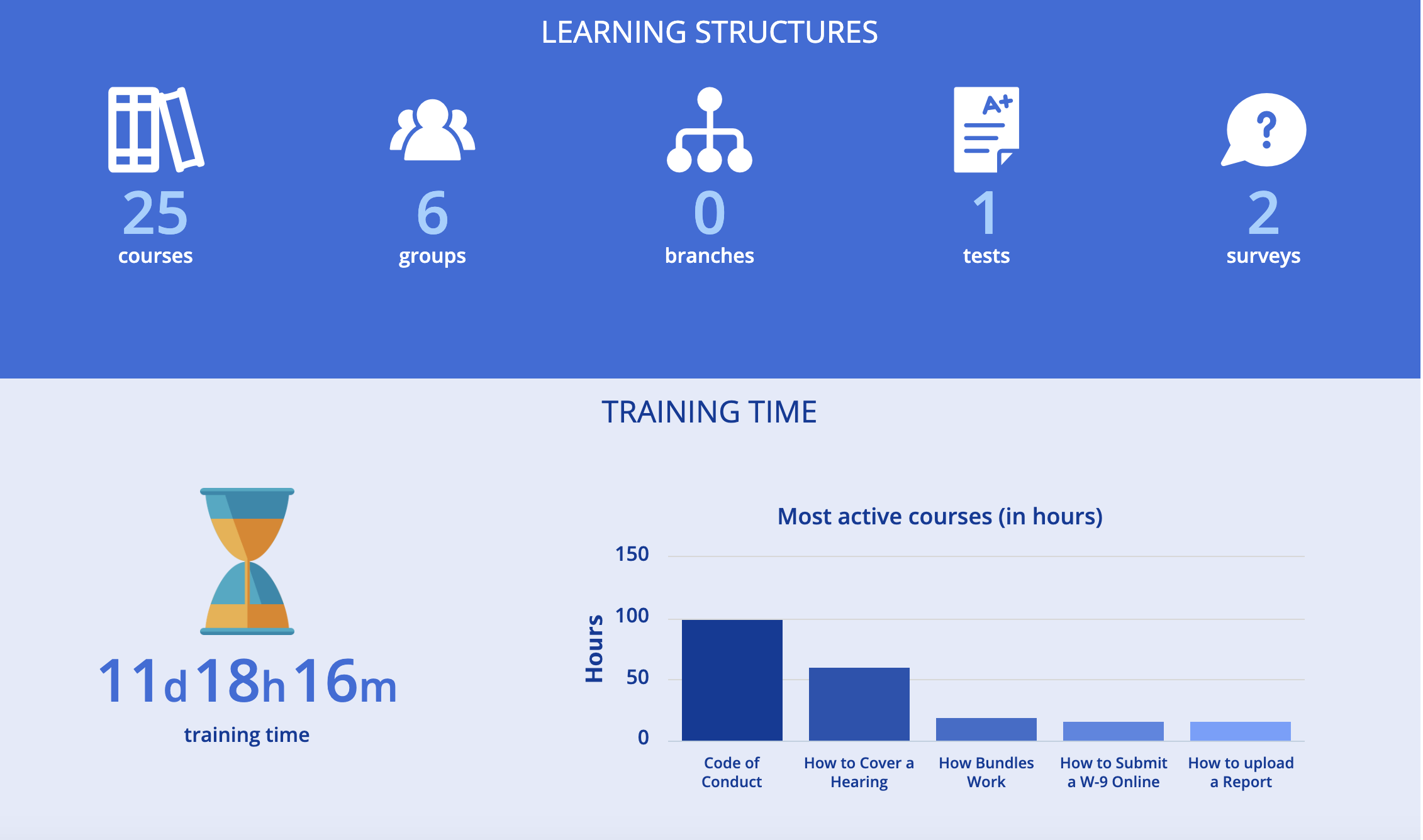 Customized Training Plans
Are there specific ways you want appearance counsel to handle your hearings? We will work with you to create customizable training programs.
Our industry is unique and outside training resources are not always available. Work with our in-house instructional designer to create programs custom-tailored to your firm's goals.
Are you ready to work with best in class appearance attorneys?