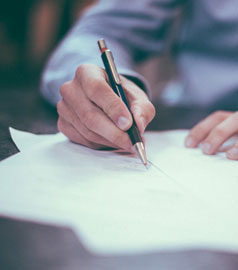 FOR IMMEDIATE RELEASE: 4 September 2019
Shawn Hollister
Docketly
(800) 910-1492
shawn@docketly.com
Vertican's Q-LawE and Docketly Integration
Getting the right attorney to the right court, at the right time, with the right information is the difference between success and failure to collect.
Vertican's Q-LawE, the most powerful legal case management software, has joined forces with Docketly, the nation's leading appearance counsel solution, to create a comprehensive tool that helps law firms streamline collections.
"Combining our industry-leading solutions eliminates the frustration of lengthy uploads, lost documents, and scrambling to find coverage at the last minute," says Brandon Fuller, Docketly's CEO. "With a touch of a button, the new seamless integration instantly connects Q-LawE with Docketly's reputable, skilled attorneys."
Q-LawE features advanced document management, trust accounting, and analytics. Its rule-based workflow automation allows law firms to handle all aspects of their cases quickly and efficiently.
With more than 5,000 reliable and experienced in-network attorneys, Docketly is the connection between law firms and attorneys across the nation. Our state-of-the-art technology provides easy-to-access audit data and reporting, active attorney-performance management, and the reliability of SOC 2 certification.
Join us at vCon 2019, October 2-4 in Las Vegas, for a Q-LawE track introducing the new integration with Docketly. Attendees will learn how to maximize productivity by using Q-LawE in conjunction with Docketly. 
Register for vCon: http://www.vertican.com/vcon2019/#registration
For more information about Docketly, please call 800.910.1492, visit Docketly.com, or email help@docketly.com.